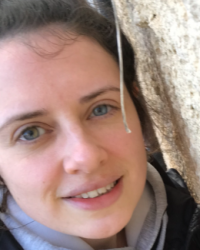 Hourly Rate:
/* * $content['field_hr_from']['#items'][0]['value'] * $content['field_hr_to']['#items'][0]['value'] */?>
£19.00 to £25.00
About Me:
Hi my name is Carla, I currently live in Windsor with my family and have done for many years. I have a lizard called Rocky and a dog called Honey.
I currently work part time with adults with Learning Disabilities via Mencap. I enjoy assisting people to access the community as well as supporting people at home. I am also experienced with supporting older adults with different disabilities and illnesses such as Dementia, autism, mental health conditions and physical disabilities. I am happy to undertake all areas of care such as personal care, companionship, light domestic, cooking as well as accessing the community.
As well as care I have also experience of working with children and animals. I studied Animal Care at college and went on to volunteer within a veterinary hospital as well as a swan sanctuary.
In my spare time I attend church and help where I can with community activities. I also love walking, swimming and exploring new places.
Thank you for reading my profile and I hope to hear from you!
.
Specialist Skills:
Autism
Dementia
Learning Disabilities
Mental Health
Older People
Physical Disabilities
Young Adults
Interests:
Art
Board Games
Books
Cookery
Crafts
Films and Cinema
Fitness and Health
Food and Drink
Gardening
Music
Pet Animals
Swimming
Theatre
Travel