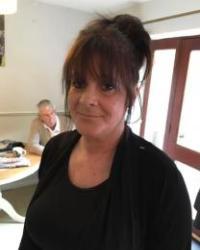 Additional Spoken Languages:
Hourly Rate:
/* * $content['field_hr_from']['#items'][0]['value'] * $content['field_hr_to']['#items'][0]['value'] */?>
£19.00 to £25.00
About Me:
Hi I'm Louise, I am 63 years of age and I live in Marlow. I have four children and six grandchildren who I love to spend time with.
I was born and grew up in Essex and moved to Buckinghamshire as a teenager. I used to be a Carer supporting people with all aspects of daily care, however, when I had my own family I had to move away from the role to care for them.
I now have more time to give to people hence why I am now a Personal Assistant and I hope to be able to assist and support you.
I enjoy chatting to people and getting to know them so that I can support them in the best way possible. I enjoy walking, board games, films and music. I am happy to help around the home with domestic support, taking to/from appointments, shopping, taking pets for a walk, or to simply provide companionship with a cuppa.
I am honest, trustworthy, reliable and I have a good sense of humour.
I look forward to hearing from you and hope that I can offer you the help and support you are looking for. It would be lovely to chat with you. Thank You for taking the time to read my profile.