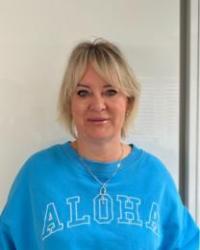 Additional Spoken Languages:
Hourly Rate:
/* * $content['field_hr_from']['#items'][0]['value'] * $content['field_hr_to']['#items'][0]['value'] */?>
£19.00 to £22.00
Preferred areas of work:
Buckinghamshire and East Berkshire
About Me:
Hi my name is Magda and I currently live in Marlow. I am originally from Poland and I came to live in the UK 30 years ago. I can speak Polish and also Italian. I am a Mum to two lovely children aged 12 and 16. I also have a 15 month old cockapoo who I love taking on long walks. Having worked in an office for most of my life I have now decided that I would like to do something that I enjoy very much and that is caring for others.
I am very compassionate, a good listener and a total chatter box. I like the variety of work and I like to be busy! As your PA I will be happy to take you places, shopping, to the park to enjoy the fresh air, appointments, or just visit for a cup of tea and a chat.
I have always enjoyed helping my elderly neighbours and I found them extremely interesting as they always had some extraordinary stories to tell ! I have always had a good close relationship with them. If you think I am the right person for you please do not hesitate to contact me and I will be happy to help!
Thank you for taking the time to read my profile.
Interests:
Fitness and Health
Pet Animals
Travel