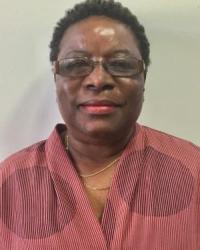 About Me:
Hi, my name is Dorah I was born in Zambia where I trained to become a nurse. I traveled around the world with my work and holidays however decided to settle in the UK in 2004. I now live in Denham where I have made lots of friends and enjoy socialising when I'm not working.
I began my career as a Nurse in Zambia working within a hospital setting supporting all ages, disabilities and illnesses. I also spent time working in the community visiting older people as well as mums-to-be.
I have supported many people in my career with varying needs this includes people with dementia, older people, end of life care and children.
I enjoy supporting people in need and building good relationships where people can trust and reply on me. I am happy to support with all types of care such as personal care, domestic support, cooking, companionship, shopping, taking to appointments etc.
I hope to hear from you!
Specialist Skills:
Dementia
Older People
Palliative Care / End of Life
Peg Feed
Physical Disabilities
Sensory Loss
Interests:
Bird Watching
Board Games
Books
Computers
Cookery
Dancing
Films and Cinema
Fishing
Fitness and Health
Food and Drink
Gardening
Music
News and Current Affairs
Politics
Rugby
Sport
Swimming
Travel