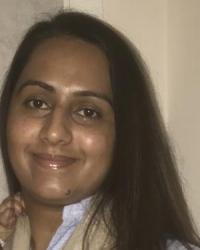 Additional Spoken Languages:
About Me:
My name is Nazia
I am a mature woman with extensive experience working with a wide variety of people. I am very friendly and outgoing and enjoy company with others. I have 3 children, I am very fond of pets and I am used to working with people who own pets. I have worked with elderly people for over 7 years. I have worked with people suffering from dementia, parkinsons disease, physical disabilities and also have provided sit in services to just spend some good quality time together having conversations and doing other activities. I own my own car and I am a very active person, so would be willing to go out to any activities or events or even just to appointments.
I enjoy many activities in my spare time I enjoy gardening and cooking, I also like to keep fit and go to the gym when I can. I am willing to try new activities and make an effort learning any that my client may be interested in.
I am flexible and can say with pride a excellent time keeper.
This is a short summary of me and I hope to hear from you soon!