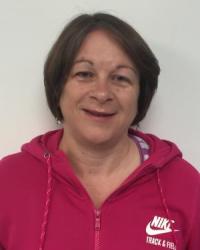 Additional Spoken Languages:
Preferred areas of work:
High Wycombe
Marlow
Maidenhead and surrounding areas
About Me:
Hi I am a PA and my name is Claire. I'm 46 years old and have been working as a carer for 13 years.
I really enjoy helping people and my wide range of experience means that I have expertise in most areas of care work. I have also spent 3 of those years working with young people and adults who are on the autistic spectrum and have learning difficulties. I'm well trained and have achieved City and Guilds Level 2 Diploma in Health and Social Care. I am very sociable and enjoy meeting people of all ages and from all walks of life! I love pets, although don't have any of my own at the moment, but would be willing to help out e.g walking, feeding your pet. I have a positive outlook on life and make the most of each day. Family and friends are important to me and I like socialising with both, whether it's a trip to the cinema, bowling, meal and drinks or just relaxing and catching up.
Specialist Skills:
Autism
Degenerative Diseases
Dementia
Learning Disabilities
Mental Health
Older People
Peg Feed
Physical Disabilities
Young Adults
Interests:
Bird Watching
Cookery
Dancing
Films and Cinema
Food and Drink
Gardening
Music
News and Current Affairs
Pet Animals
Swimming
Theatre
Travel